NVTC News & Events
By Jennifer Taylor ● Jun 26, 2023
Smart Brevity® count: 4 mins...1125 words
Dear NVTC Members,
Summer is finally here and that means the end of NVTC's fiscal year!
This week, we celebrate our successes at the NVTC Board of Directors and Annual Member Meeting on Wednesday, June 28 at 8 AM. Our keynote speaker, Carly Fiorina, former CEO of HP and current Chair of the Colonial Williamsburg Foundation Board will encourage our tech community to take a leading role in how we prepare to celebrate our nation's 250th anniversary in 2026. Register now to network with our Board and fellow NVTC members.
As I reflect on the past 12 months, I am pleased to share that NVTC continues to increase and engage its membership, as well as implement strategic programs that fuel our mission "to accelerate innovation and promote a world-class workforce in our region."
We welcome your input: Please take 60 seconds to share your feedback via this brief survey. NVTC is committed to helping our members grow their people, their brands, and their businesses through networking, educational programming, and advocacy. We will incorporate suggestions in the coming year, as we continuously improve and provide meaningful ways to connect, educate, advocate for, and celebrate, YOU, and our thriving tech community.
Lastly, did you know that ALL 140 seats in the Virginia Assembly are up for election this November? This is an unprecedented time for the Commonwealth due to redistricting and a record number of elected officials retiring. Join us in July for a virtual Legislative Update from our policy advisor Hunton Andrews Kurth, who will provide an insightful presentation on 2023 legislative advancements and the upcoming election.
Sincerely,
Jennifer Taylor, NVTC President and CEO
1. CFO Awards—NVTC's 5th sell-out event of the year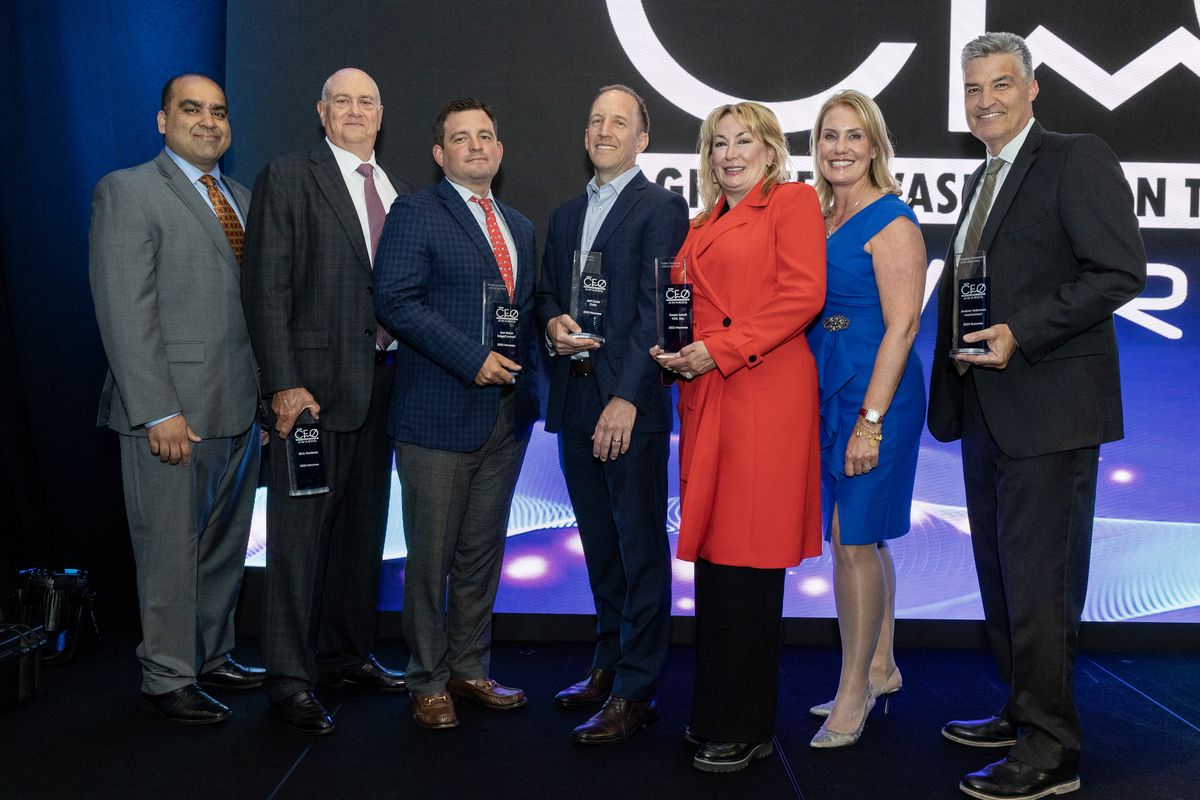 (l-r) Shiv Varma (KPMG), Rick Nadeau, Joe Harar, Jeff Cook, Susan Lynch, Jennifer Taylor, Andrew Volkmann
NVTC celebrated its 27th annual CFO Awards on June 5, 2023 at The Ritz-Carlton, Tysons Corner. Congratulations to the winners.
Emerging Growth CFO of the Year: Andrew Volkmann (FranConnect)

Private Company CFOs of the Year: Joe Harar (EdgeConneX) and Silvana Hernandez (Pavion)

Public Company CFO of the Year: Susan Lynch (V2X, Inc.)

Transaction of the Year: Jeff Cook (Octo)

2023 Class of Rising Stars: Zach Blaine (Expel), Paul Donnell (FiscalNote), Emily Lane (Arcfield), Tim Mulieri (GTT Communications, Inc.), Matthew Robarge (Cision), Samantha Ross (Unanet), Amanda Williams (IonQ)

Michael G. Devine Hall of Fame honoree: Rick Nadeau
Why it matters: This event celebrates leading finance professionals and executives who help grow our region into a thriving tech ecosystem.
Go deeper: Read the press release and see photos from the celebration.
2. Announcing Aim High: connecting NextGen talent with NVTC employers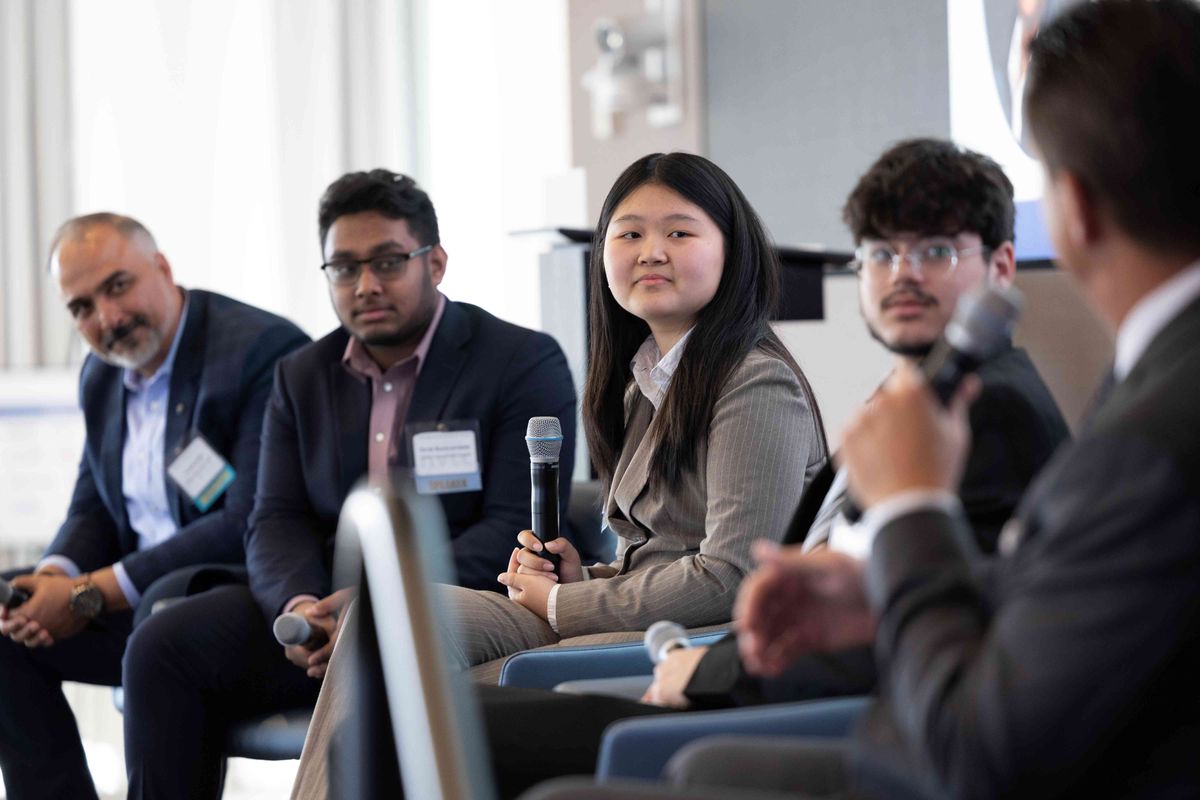 (l-r) Gautam Sethi (FCPS CIO), Yevin Kariyawasam (GMU student), Cherry Lin (FCPS student), Don Malkowski (FCPS teacher) engage in a panel discussion about the benefits of career exploration during high school years.
NVTC announced Aim High, a new work-based learning initiative on May 25 at a kickoff event hosted at Capital One HQ in Tysons. Fairfax County Public Schools (FCPS) high school students will experience career exploration, training, mentorship, and internships with tech-related jobs at NVTC member companies in the 2023-24 academic school year.
Go deeper: Read the press release and view event photos. To learn how your company can participate in Aim High, contact Lindsey Kearney.
3. NVTC connected 200+ interns at our 2nd Annual Intern Reception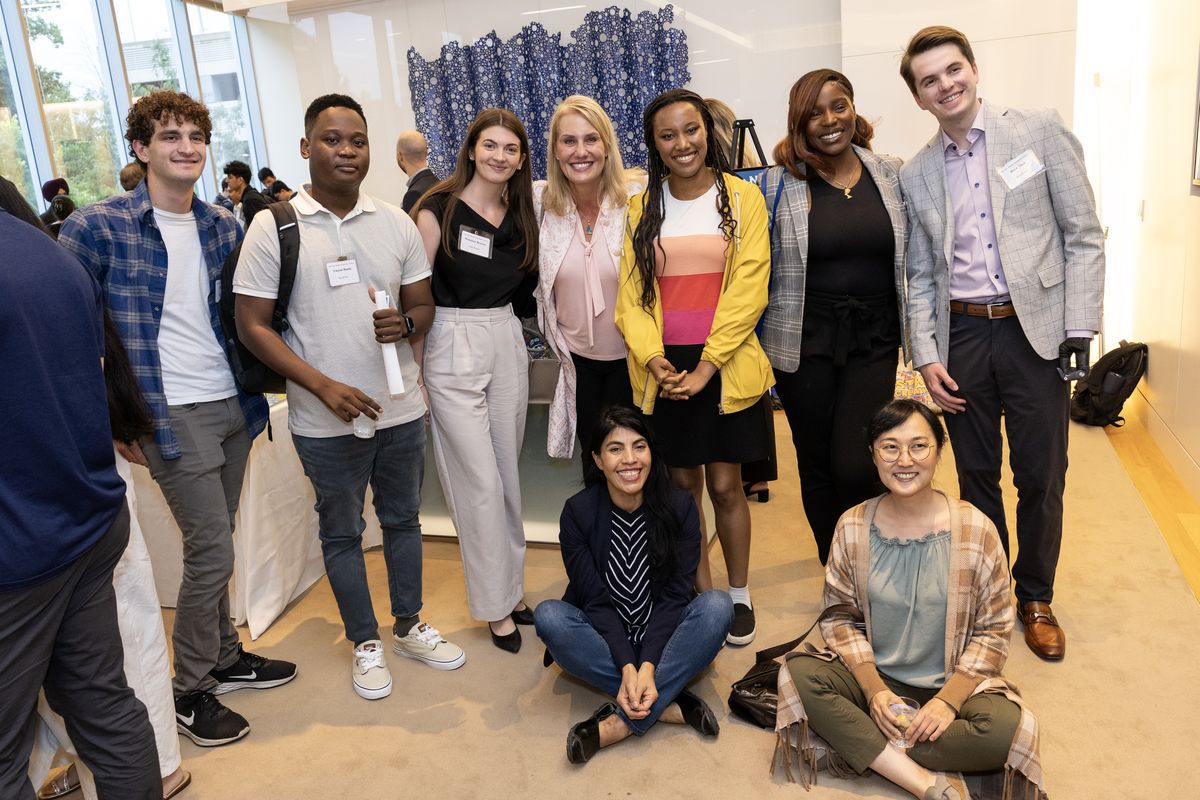 Summer interns and apprentices pose for a photo with Co-Founder and CEO of BuildWithin, Ximena Hartsock Gates (seated center) and Jennifer Taylor.
NVTC hosted its 2nd Annual Summer Intern Networking Reception at LMI on June 21. Interns from 30+ NVTC member companies met tech leaders, honed networking skills, and learned how tech companies are making a difference in the region.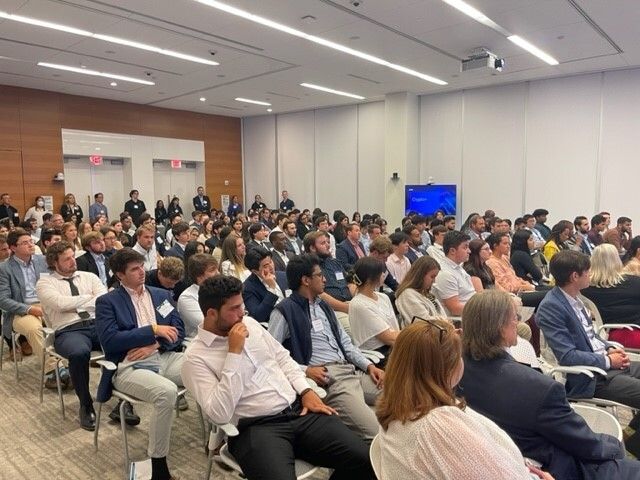 Over 200 interns listen to keynotes inspiring NextGen talent to be innovative, bold, and lifelong learners.
But wait there's more! They also heard a mini keynote from Keith Kaetzel, Partner at KPMG, who presented "the roses and thorns" associated with cryptocurrency. 💱💱💱
Go deeper: Check out event photos and learn about NVTC student membership.
4. Visit nvtc.org to see our NEW website
NVTC's new website launched this month! It features a fresh look, updated content, and improved navigation to better serve our members and visitors.
Thank you to our partner, WebMechanix, for their incredible work and collaboration on this redesign project. The NVTC team is grateful for our partnership and how easy it is for our team to use and update the site.
Go deeper: Check out the WebMechanix portfolio, or contact them here for help with your website and digital marketing goals.
5. Is stress management a team sport? YES!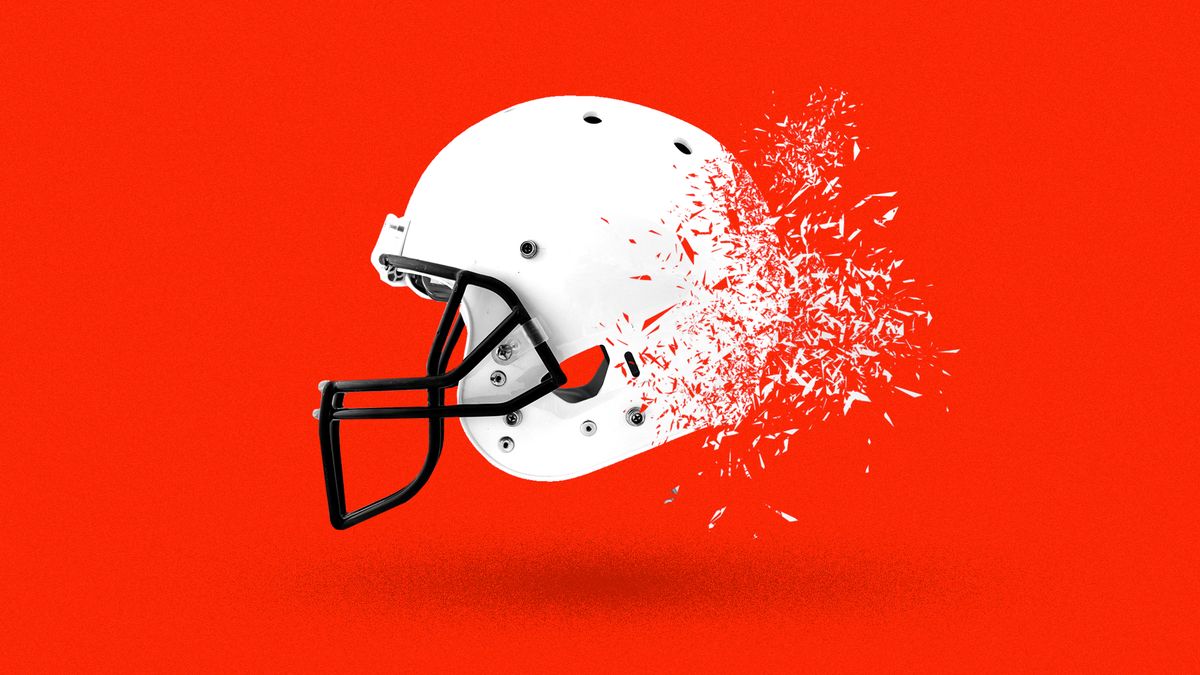 The following blog is written by Andrew Deutscher, CEO and Founder of Regenerate.
By the numbers: 91% of workers say that unmanageable stress negatively affects their work.  
Chronically stressed workers aren't bringing their creativity or strategic thinking skills to the table. They're just trying to make it through the day.  
When workers live with chronic stress, they're more likely to become disengaged or leave the organization.  
Yes, but: To change the way your team handles stress, everyone needs to work together. After all, stress management IS a team sport.  
As a leader: Encourage teams to align on priorities, then work in ways that honor their own energy. 

Individual: Prioritize, compartmentalize, and make time for deep thinking that fuels creative and strategic efforts. 
The bottom line: Determine where responsibility falls for different aspects of energy management. It must be cooperative to be successful in the long term.
Go deeper: Download the Stress Management Zones of Responsibility tip sheet to start thinking through your personal game plan.
Join us for these THREE upcoming NVTC summer events:
7. Welcome new NVTC members
Congratulations NVTC Members named to the 2023 Washington Post Top Workplaces: American Systems, Appian, CGI, Deltek, Discover Technologies, EdgeConneX, EE Reed East Coast, GDIT, Gunnison Consulting Group, ECS, HITT Contracting, Noblis, Northwest Federal Credit Union, and Octo.
Oyster Company of Virginia (OCVA) is offering combined nutrient credits (nitrogen + phosphorous) in the Potomac and York River watersheds to NVTC members wishing to burnish their ESG credentials or those with a water discharge or stormwater permit. Email OCVA or visit Oyster Company of Virginia for more information or to buy credits.
If you would like to include your industry announcement in future NVTC newsletters, please email info@nvtc.org.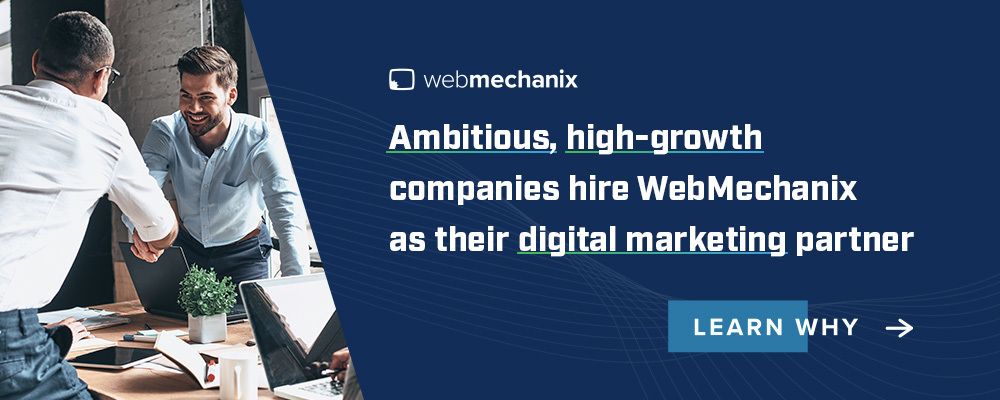 Thank you WebMechanix and iHeartMedia for sponsoring this newsletter.
Contact Tarin Horan to learn about sponsorship opportunities to reach our region's tech community.
9. Unique access to the region's vast and vibrant tech community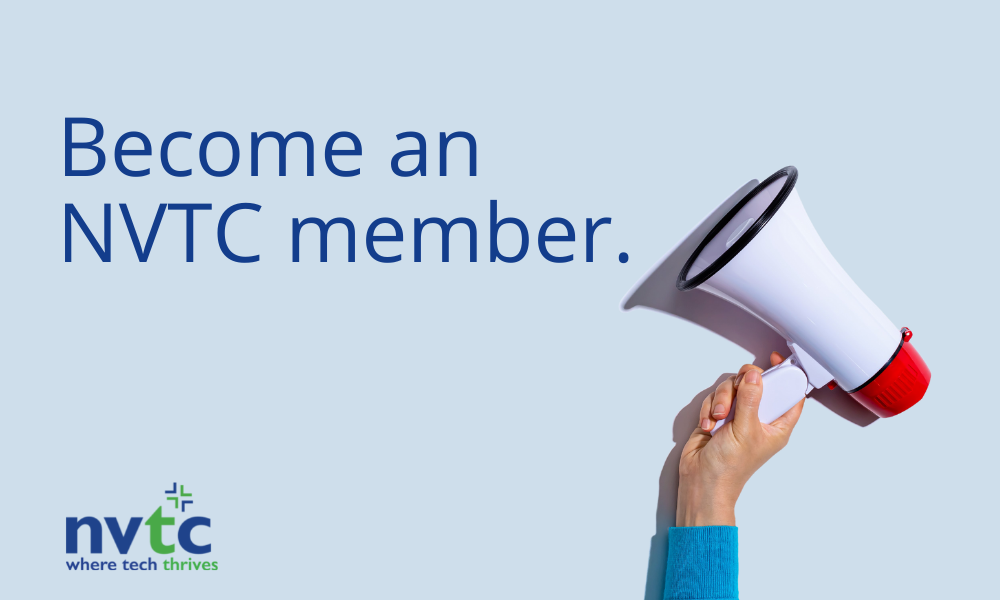 NVTC connects, educates, advocates for, and celebrates our region's vibrant tech community.
Don't miss out: Join NVTC today. Grow your people. Grow your brand. Grow your business.
Feedback
Anonymously tell us what you thought of this newsletter. Your responses will help us create better content for you!
Was this edition useful?