NVTC News & Events
By Jennifer Taylor

●

Jul 19, 2022
Smart Brevity® count: 3.5 mins... 922 words
Dear NVTC Members,
I hope you are staying cool during this very hot and steamy summer. ☀️🌡️The NVTC team is hard at work planning some exciting events for the fall.
Save these dates!📅
September 14, 2022  – Come hear Reggie Aggarwal, CEO Cvent at NVTC TechFluencers, our new pop-up event! He will share his trials and tribulations of building a start-up from the ground up, and then taking it public. This in-person event will be held at AMC Theatres, Tysons Corner.

December 6, 2022 – Don't miss the NVTC Tech 100 Celebration at Capital One Hall in Tysons. Celebrate the top tech innovators in our region at the hottest networking event of the year.
Submit your nominations for the NVTC Capital Cyber Awards! NVTC is looking for the region's best cyber companies and government contractors who have demonstrated vision, innovation, and ability to make our nation and workplaces safer.
ICYMI:  Last week, NVTC was mentioned in the Axios Washington D.C. newsletter in an article about how tech worker salaries in our region are now almost on par with Silicon Valley. Scroll below to see the full story and other important updates.
Have a great summer!
Sincerely,
Jennifer Taylor, NVTC President and CEO
1. Employment by the numbers
+372,000 jobs added. Notable growth in education and health services (+96,000) and professional and business services (+74,000).

Unemployment held steady at 3.6% for the fourth month in a row, and labor force participation rate ticked down slightly to 62.2%.

Inflation remains at a 40-year high. The Federal Reserve is scheduled to meet July 26-27 and is expected to raise interest rates by another 0.75%.
A look back: Between February and April 2020, roughly 12M jobs vanished. Two years later, almost all have returned, and the country is on track to recover all lost jobs by September.
2. NVTC's class of 2025 board
Welcome to the Class of 2025 NVTC Board of Directors. These board members represent our diverse tech ecosystem and include 13 tech companies, 3 higher-ed institutions, and 2 service providers. 👏
Irma Becerra, Marymount University
Michael Beckley, Appian
Wallace Christner, Venable
Tony Crescenzo, Intelligent Waves
Marjorie Dickman, BlackBerry
Rob Faktorow, CBRE
Jennifer Felix, ASRC Federal 
Bob Genter, SAIC
Maggie Hallbach, Verizon
Anne Kress, Northern Virginia Community College 
James Leach, Telos
David Link, ScienceLogic
Carolyn Parent, Conveyer
David Schaefer, AHT Insurance
Peter Smith, American Systems
Matthew Strottman, In-Q-Tel
John Ustica, Siemens Government Technologies
Gregory Washington, George Mason University
But wait, there's more…We are thrilled to welcome Amy Gilliland, CEO of General Dynamics Information Technology as our new vice chair! 😊
3. Top dollars for our tech workers!
Did you know…Tech workers in the region earn salaries nearly as high as their peers in Silicon Valley? 💸
Our thought bubble: The NVTC community is making a positive impact in our region by creating an innovative, thriving and inclusive tech hub. 👍
According to a recent Washington Business Journal article, venture capital deals were larger in Q2 even though overall venture capital funding slowed. Companies received an aggregate 76 investments totaling $1.35 billion for the quarter.
Why it matters: Our region remains hot for venture capital investments. Local venture capital, private equity and other investment funds raised $1.8 billion combined during the first half of the year, the fifth most of any market in the country.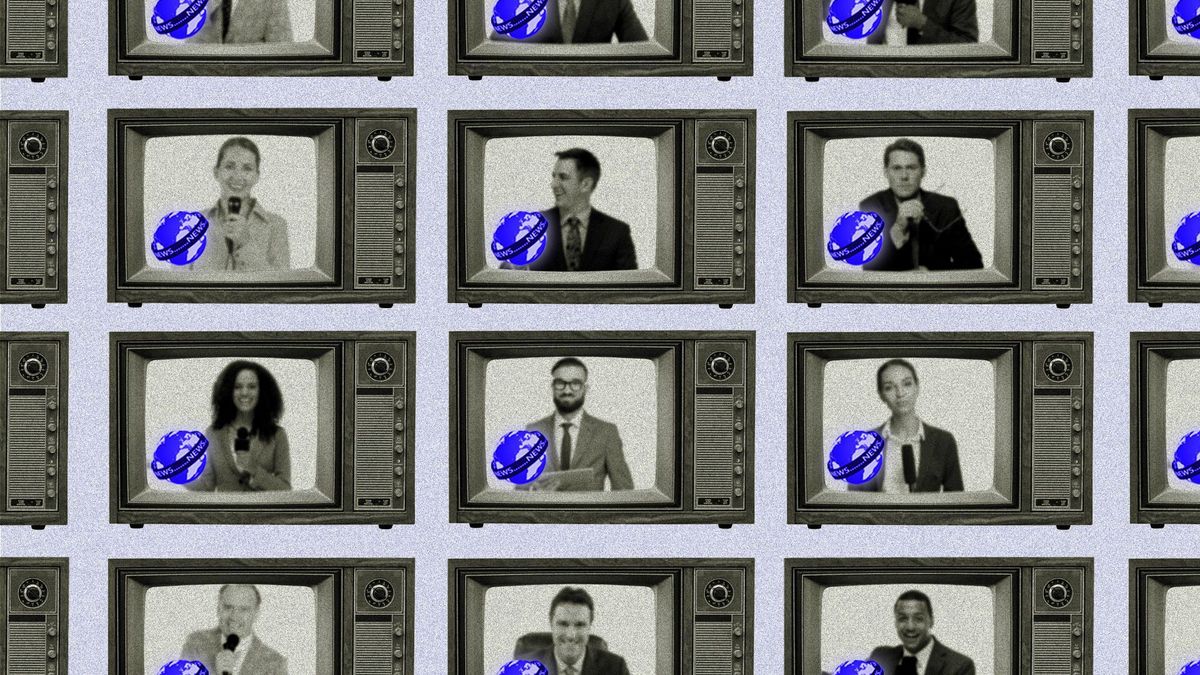 Interested in speaking at CES 2023? The Consumer Technology Association (CTA) announced its "Call for Speakers for CES 2023." This is an amazing opportunity for innovators and technology experts to be seen and heard at the world's most influential tech event.
Virginia Business Women in Leadership Award Honorees: Congratulations to our very own Jennifer Taylor for her recognition by Virginia Business as one of 42 women executives across the Commonwealth who "set the standard for leadership" for the magazine's second annual Women in Leadership Awards!

Congrats to the other honorees from NVTC member companies: Irma Becerra PhD, Marymount University; Kathryn Falk, Cox Communications; Tracy Fitzsimmons, Shenandoah University; Jylinda Johnson, General Dynamics Information Technology; Nakia Madry-Smith, Old Dominion University; Rebecca McHale, Peraton; Kimberly Roy, HITT Contracting Inc.; and Amy McDaniel Williams, Hunton Andrews Kurth LLP.
Other NVTC member company awards include:
Erickson Immigration Group received recognition by Seramount as a 'Best Law Firm for Women' for its best practices in recruiting, retaining, promoting, and developing women lawyers.

OpenEyes Technologies earned a 'Technology Product Development' award from the U.S. India SME Council for its expertise in delivering mission-critical business applications.

The Washington Post named 18 NVTC member companies as top places to work! Congrats to American Systems Corporation, Appian, Aronson, CGI, Cvent, DPR Construction, General Dynamics Information Technology, HITT Contracting, IntelliDyne, Intelligent Waves, Noblis, Northwest Federal Credit Union, Octo, Perkins Coie, Sandy Spring Bank, Tenable, and ThreatQuotient.
NVTC Events
9/14 – NVTC TechFluencer event featuring Reggie Aggarwal, Cvent

12/6 – NVTC Tech 100 Celebration
NVTC Community of Interest Meetings
Visit NVTC.org to see all upcoming events.
New NVTC members: Akamai, American University, Ankura Consulting Group, Assured Communications Advisors, Convene Conference Centers, Corsha, DRT Strategies, eLumin LLC, GoTab, Integral Federal, MicroSystems Automation Group, Riveron, Womble Bond Dickinson, and Yoko Consulting LLC
NVTC's first-ever Summer Intern Networking Reception was a huge success! Over 200 interns gathered to expand their networks, learn tips to navigate the job market, and enjoy breathtaking views from Convene's offices on the top floor of the tallest building in our region.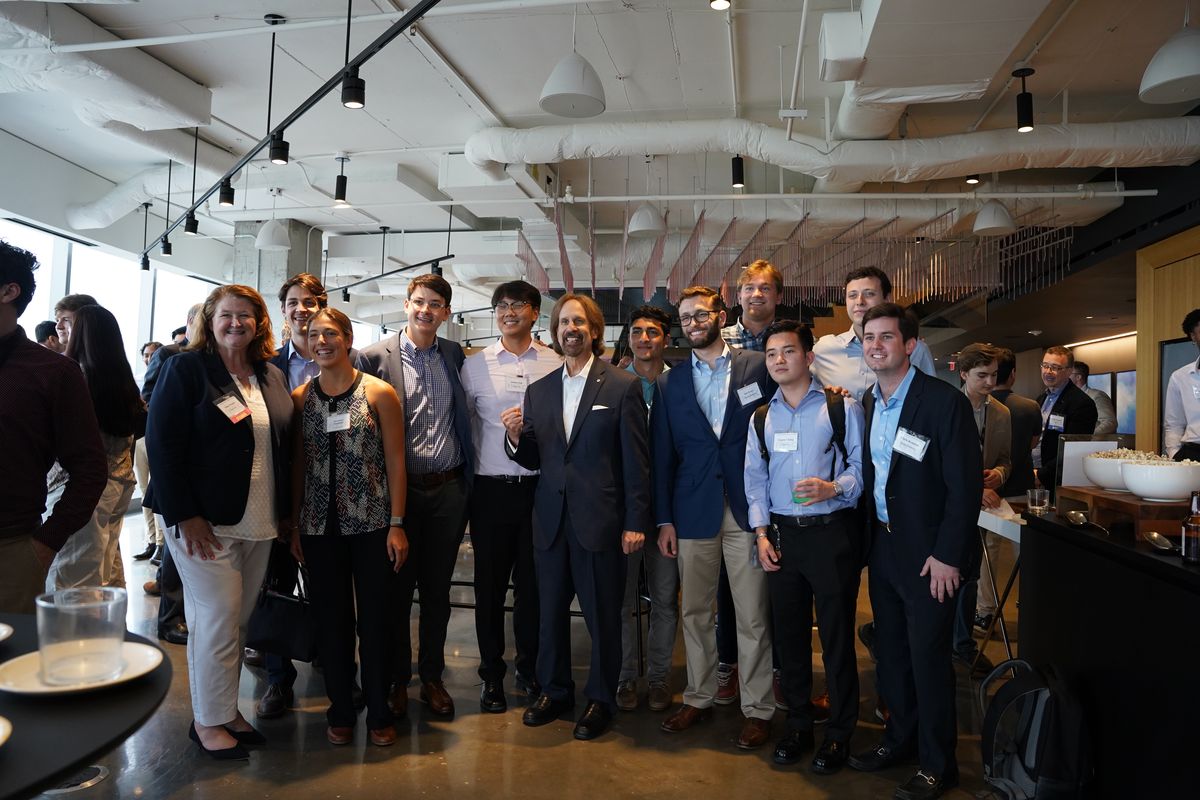 Team Attain Partners was well represented at the event.
Not a member? Join NVTC today!
NVTC connects, educates, advocates, and celebrates our region's vibrant tech community.
Don't miss out. Join NVTC and be a part of where tech thrives!
Feedback
Anonymously tell us what you thought of this newsletter. Your responses will help us create better content for you!
Was this edition useful?
Special offer for NVTC members
- Get one month free when you purchase Axios HQ, a tool for data-driven internal communications.
Sign-up for a demo today.
Northern Virginia Technology Council
1069 W. Broad Street, Suite 743
Falls Church, VA 22046