NVTC News & Events
By Jennifer Taylor

●

Jan 25, 2023
Smart Brevity® count: 4 mins... 1045 words
Dear NVTC Members,
I hope your 2023 is off to a great start! It's been a busy January here at NVTC.
We opened the year hosting a CES 2023 VIP Experience for an NVTC delegation. CES, the world's largest tech innovation trade show, was back in full force! Staying abreast of emerging tech trends helps NVTC anticipate and evolve, so that we remain one of the nation's leading tech councils. Keep reading for a glimpse of what we saw in Las Vegas.
Also, check out our exciting lineup of events where NVTC members can connect and learn. Register today for these upcoming two events:
On Feb. 2, NVTC's Cybersecurity and Privacy Community will host Intel Federal's CTO Steve Orrin. He'll share what to expect in the field of cybersecurity in 2023 and beyond.

On Feb. 22, celebrate honorees at the annual Data Center Awards at the beautiful Stone Tower Winery in Leesburg.
Scroll below for other noteworthy updates in our tech hub!
I look forward to seeing you at an upcoming NVTC event soon.
Sincerely,
Jennifer Taylor, NVTC President and CEO
1. Check out what we saw at CES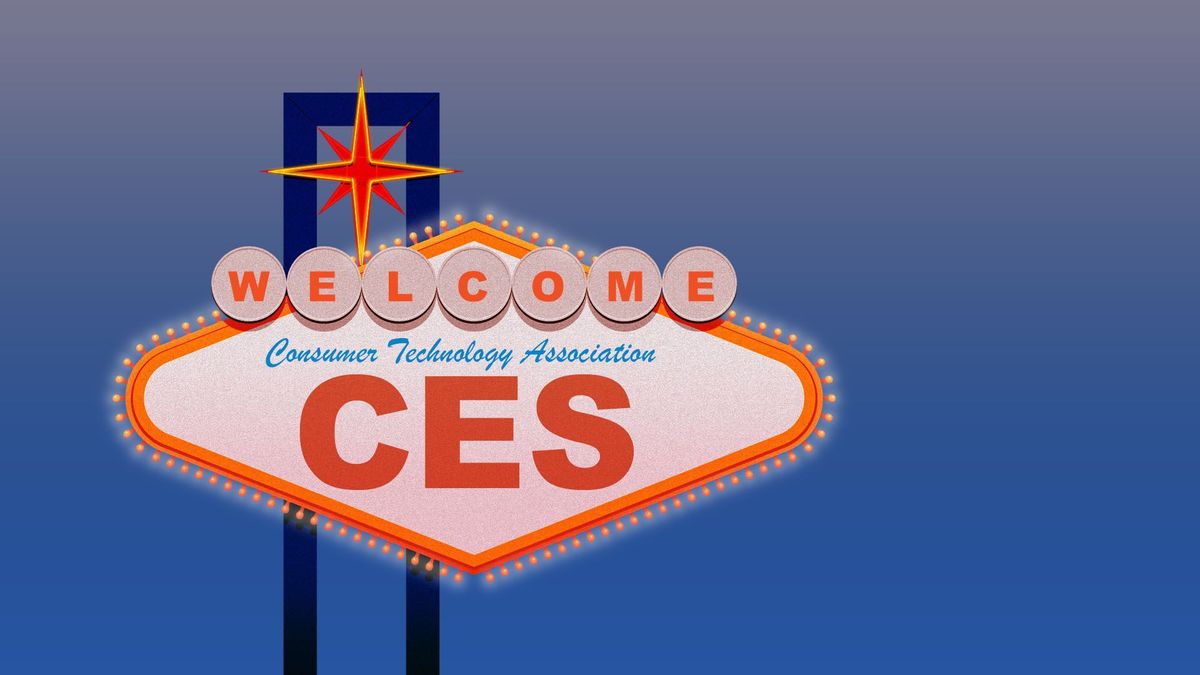 The big picture: This January, an NVTC delegation joined 100,000+ industry professionals in Las Vegas for CES 2023.
NVTC hosted its first CES VIP Experience for four board members and their employees, which included VIP seating at keynotes, a private show tour, the invitation-only Leaders in Technology dinner, and more.

Attendees caught a glimpse of the future and soaked in tech innovation at this incredible trade show, which featured 3,200+ companies exhibiting over 2.2 million sq. ft. of space.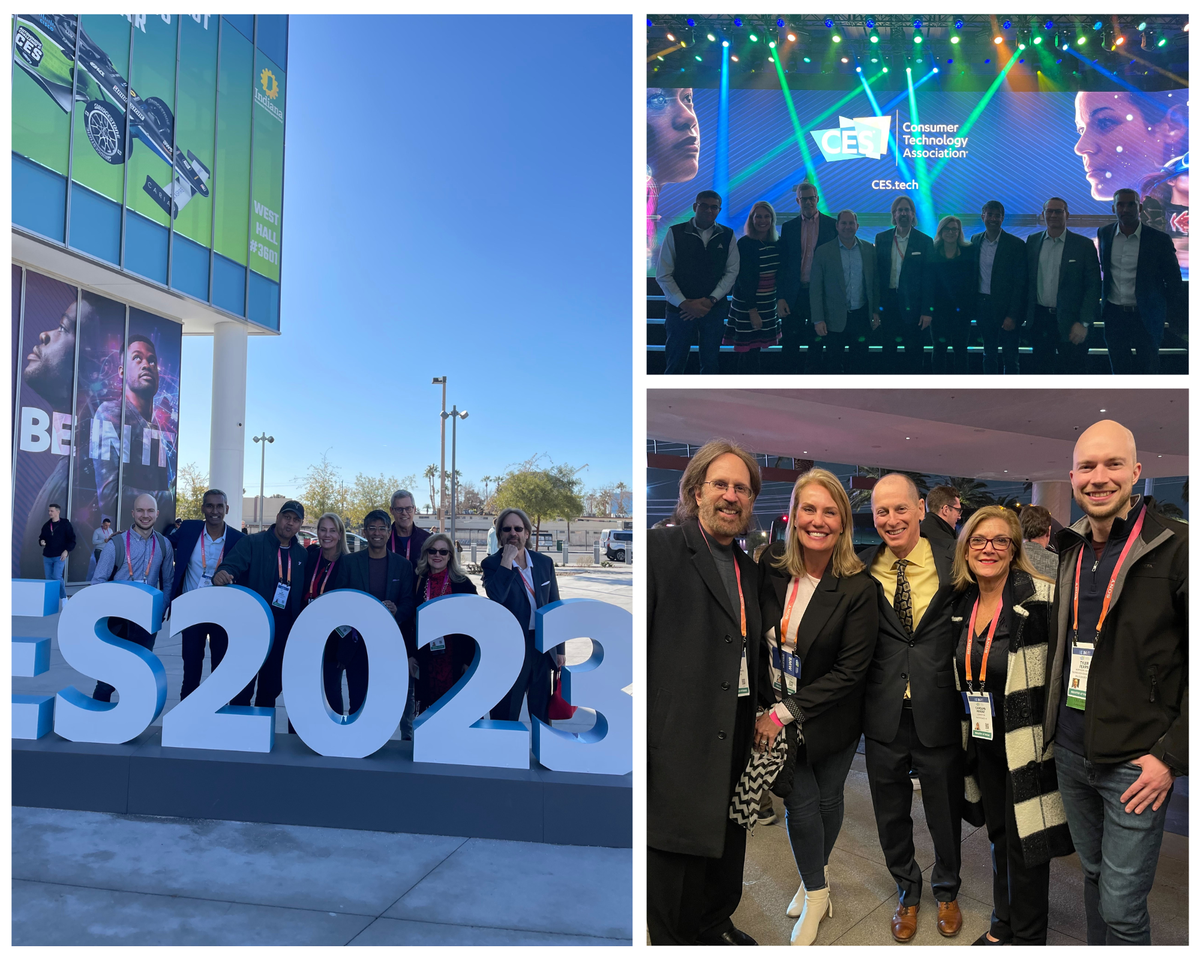 Photos of the NVTC delegation at CES 2023 - Left photo (l-r): Tyler Fearn (NVTC), Shree Reddy (PenFed), Vik Bansal (Attain), Jennifer Taylor (NVTC), Gaurav Bhatia (PenFed), Ted Davies (Attain), Carolyn Parent (Conveyer), Greg Baroni (Attain); top-right photo (l-r): Sumeet Bhalla (PenFed), Jennifer Taylor, Ted Davies, James Schenck (PenFed), Greg Baroni, Carolyn Parent, Gaurav Bhatia, Ricardo Chamorro (PenFed), Shree Reddy; bottom right photo (l-r): Greg Baroni, Jennifer Taylor, Gary Shapiro (CTA), Carolyn Parent, Tyler Fearn
This year's CES tagline was Be In It! Major themes were sustainability, electrification, artificial intelligence, the metaverse, and more. NVTC's Jennifer Taylor said,
Soaking in the vast range of innovation categorized in dozens of marketplaces was both inspiring and motivating to me as a leader. Each year I attend CES, I am energized to continue digitally transforming and modernizing our council.
Check out these highlights:
Siemens' space tourism demoed a six-hour tour to the edge of space. Test flights begin this March at $125,000 per person!

Arnold Schwarzenegger joined keynote Oliver Zipse, CEO of BMW, to unveil DEE, which stands for a Digital Emotional Experience. Described as "the first BMW with a digital soul," DEE infuses technology with a personality and emotional intelligence to not only provide a means of transportation, but also companionship.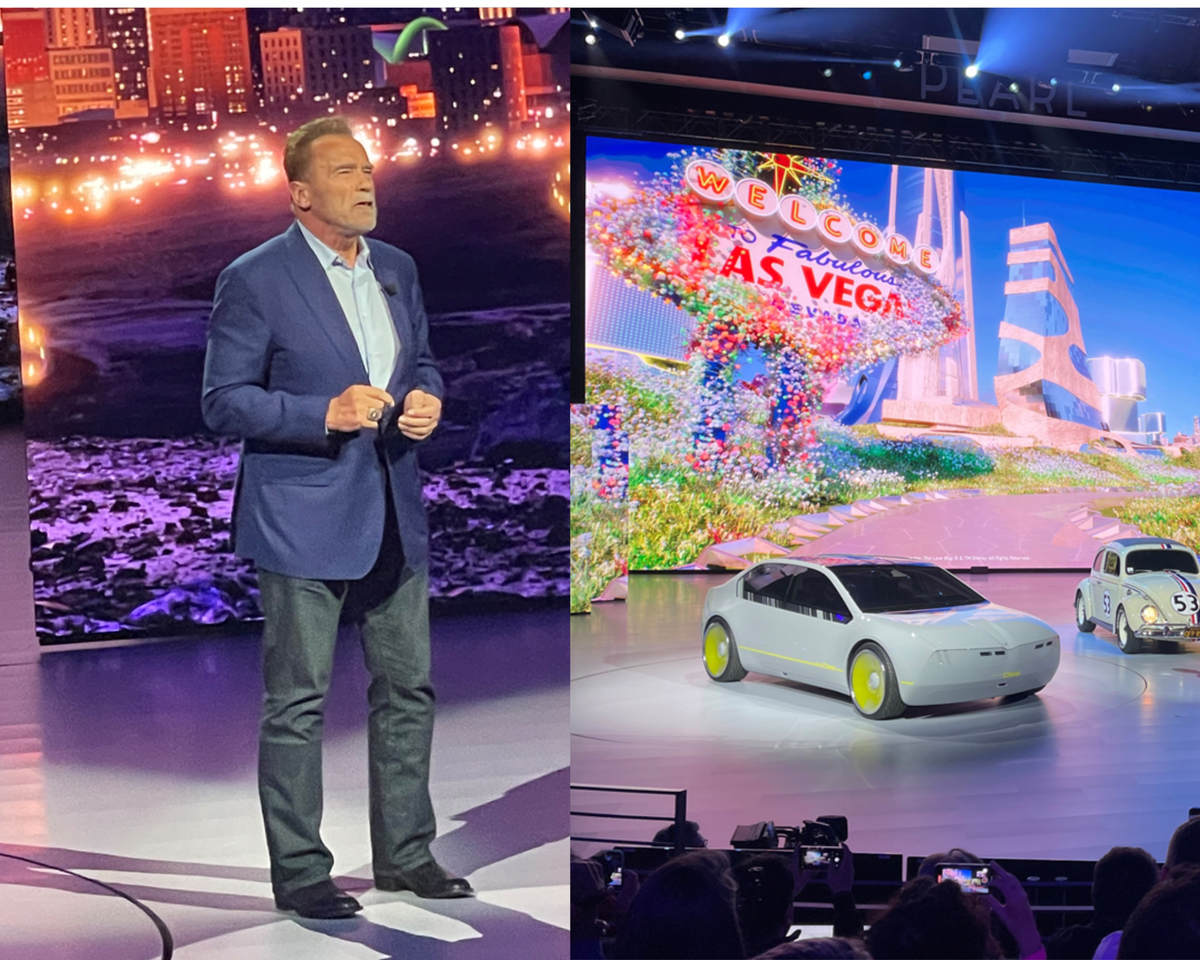 (l-r) Arnold Schwartenagger and BMW's DEE concept car
Go deeper: Axios compiled this CES 2023 round-up.
Want to join NVTC at CES 2024? Email Tyler Fearn at tfearn@nvtc.org to learn more.
2. What can our region expect from Amazon HQ2? 📦
WTOP recently convened a panel of Amazon executives and civic, business and educational leaders from across the DMV. They discussed the many community partnerships formed as Amazon prepares to open the first phase of its second headquarters in Arlington.
The panel included NVTC Board Members Anne Kress (NOVA), Victor Hoskins (FCEDA), and Dr. Gregory Washington (George Mason University).
Why it matters: See the positive impact Amazon will have on education, training, and jobs in the region.
3. Did you see NVTC in January's issue of Virginia Business?
4. Hooray for NVTC members!
Congratulations to:
NVTC Board member Susan Penfield (Booz Allen Hamilton) for being named a WashingtonExec Top Chief Technology Officer to watch in 2023. Tech leaders from member companies CACI International, Microsoft, ASRC Federal, Accenture, ICF, and LMI also received recognition.

AINS and Maximus for being named to the 2023 GovTech 100. Compiled by Government Technology, this list recognizes companies to watch in this market across the U.S.

NVTC Board member Lorraine Lavet (Korn Ferry) for her recognition as a 2023 NOVA Chamber Honors Inductee.
6. Meet the newest NVTC members
NVTC connects, educates, advocates, and celebrates our region's vibrant tech community.
Don't miss out. Join NVTC and be a part of where tech thrives!
7. One fun thing: Congressman Beyer is a continuous learner!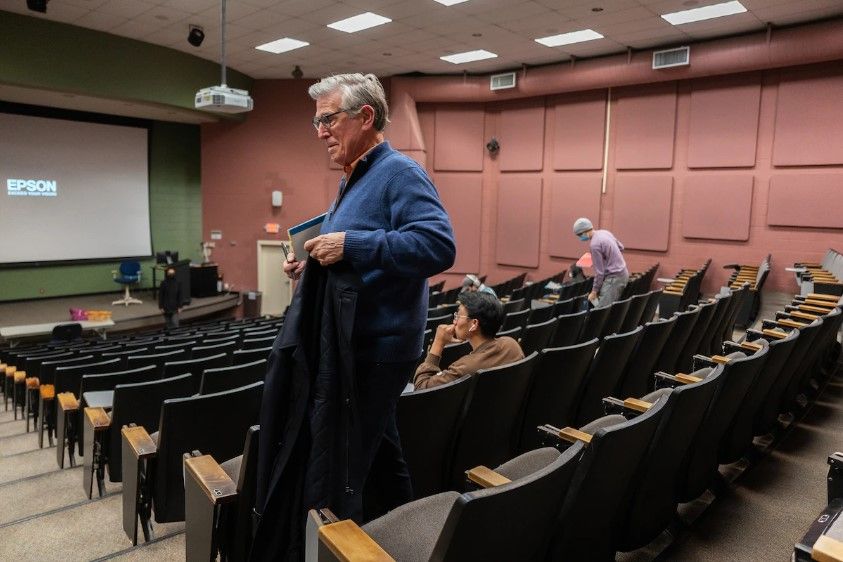 Rep. Don Beyer (D-Va.) is pursuing a master's degree in machine learning at George Mason University with hopes of one day applying his AI knowledge to his legislative work. (Craig Hudson for The Washington Post)
It's never too late to learn.
Following a visit to an Arlington AI company and George Mason's new Innovation Initiative, Congressman Don Beyer (D-VA) enrolled in undergraduate AI classes. He's moonlighting as a student, slowly working his way through the prerequisites, so that he may enroll in Mason's AI master's degree program in 2024!
The bottom line: Now, that's what we call embracing continuous learning! Way to go Rep. Beyer!
Attention entrepreneurs: apply to QuantumShift
CEOs deal with a unique set of challenges only those in their shoes understand. If you're a CEO or founder of a startup or early stage growth company, consider applying to QuantumShift, an exclusive leadership development program at the University of Michigan Ross School of Business, sponsored by KPMG. The program brings together CEOs from across the country for a four-day learning and networking experience.
Thank you WebMechanix for supporting NVTC by sponsoring this newsletter. Please contact Tarin Horan to learn about advertising opportunities for your organization.
Feedback
Anonymously tell us what you thought of this newsletter. Your responses will help us create better content for you!
Was this edition useful?
Special offer for NVTC members
- Get one month free when you purchase Axios HQ, a tool for data-driven internal communications.
Sign-up for a demo today.
Northern Virginia Technology Council
1069 W. Broad Street, Suite 743
Falls Church, VA 22046