NVTC News & Events
By Jennifer Taylor ● Jun 22, 2022
Smart Brevity® count: 3 mins...826 words
Dear NVTC Members,
As we close out our fiscal year, I want to thank you for your continued support in making NVTC one of the nation's largest and most collaborative tech councils. This year we:
Welcomed 119 new members;

Engaged over 5,000 members at NVTC events;

Started implementation of our five-year strategic plan;

Celebrated 150+ tech innovators, executives, and rising stars; and

Commemorated our 30th anniversary.
A huge thank you to the NVTC staff and Board of Directors for helping NVTC connect, educate, advocate for, and celebrate our tech community.
ICYMI: Scroll below to unveil which toy company is opening a manufacturing plant in Virginia—its first in the U.S. One of my favorites growing up!
I hope you are enjoying the start of summer.
Sincerely,
Jennifer Taylor, NVTC President and CEO
1. Employment by the numbers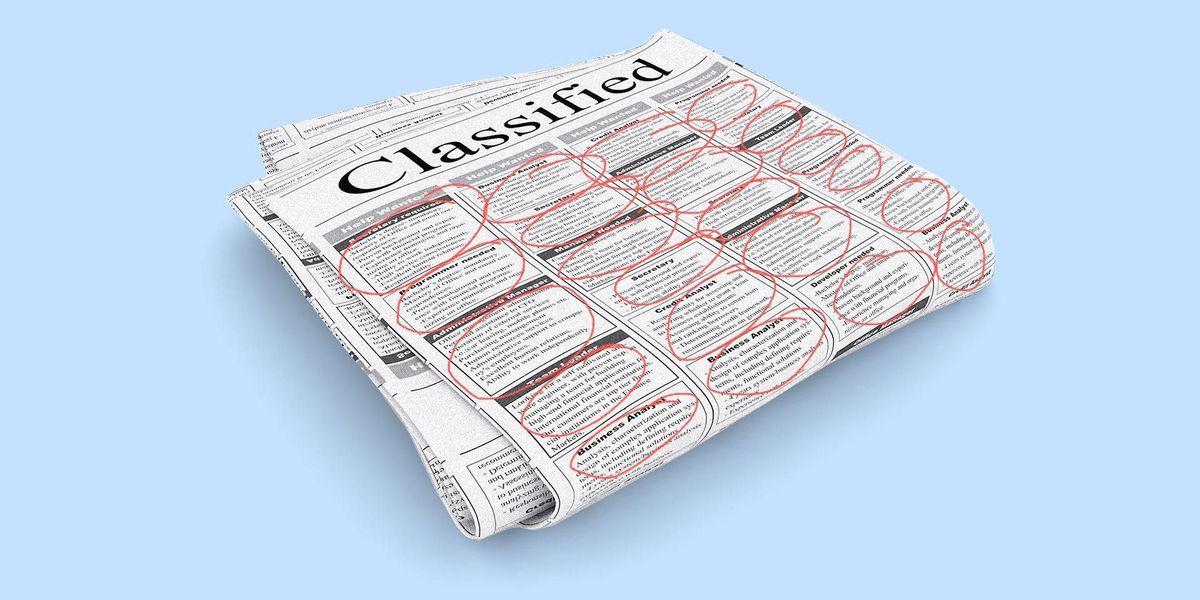 3.6% national unemployment rate held steady. So did Virginia's at 3.0%.

62.3% U.S. labor force participation in May — an increase as people return to work.

+390,000 jobs added. Growth in leisure and hospitality, professional and business services, and transportation and warehousing.
The Federal Reserve announced an interest rate hike of 0.75% to combat inflation. According to the Bureau of Labor Statistics, inflation in May was 8.6%, its highest level since 1981.
2. Be on the NVTC tech hub map!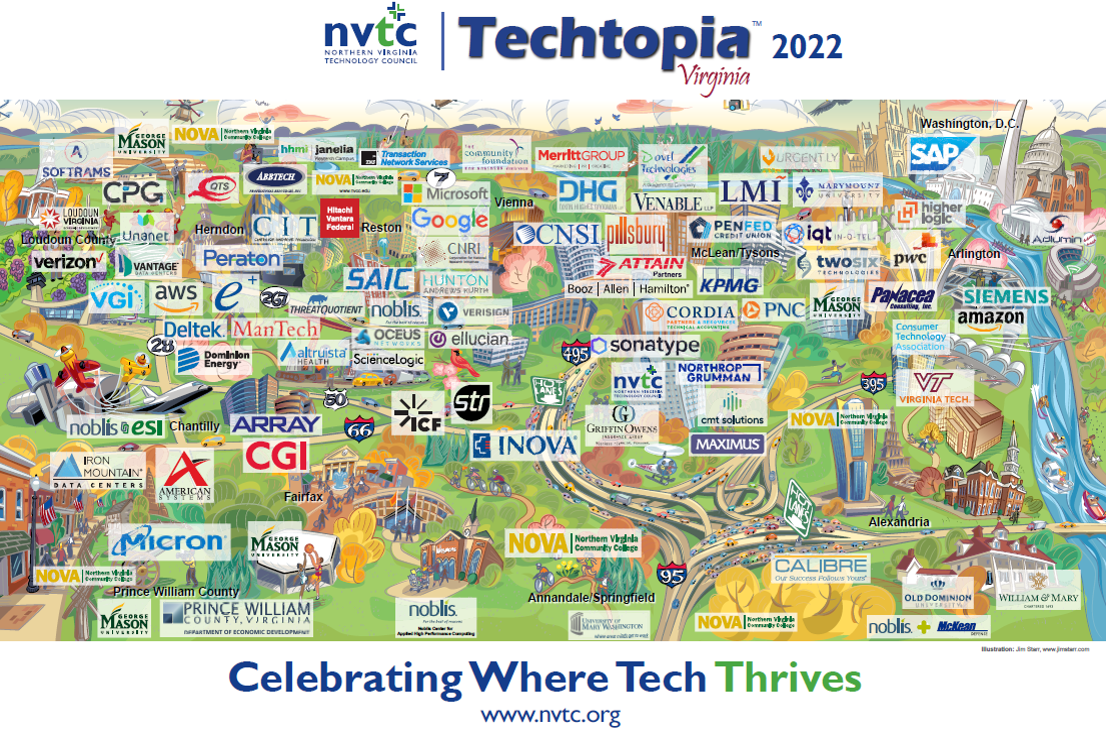 NVTC's Techtopia Map serves as an artifact of our thriving tech ecosystem showcasing our diverse makeup of organizations. Last year, nearly 100 member companies were represented.
New for 2023:
A map redesign will reflect our region's changing skyline and include noteworthy buildings and developing areas such as National Landing, Reston, and the Silver Line Corridor.

NVTC will launch a social media campaign promoting members' positive impact in our region.
Don't miss your chance to be on the 2023 map. Contact Steve Upton to reserve your spot.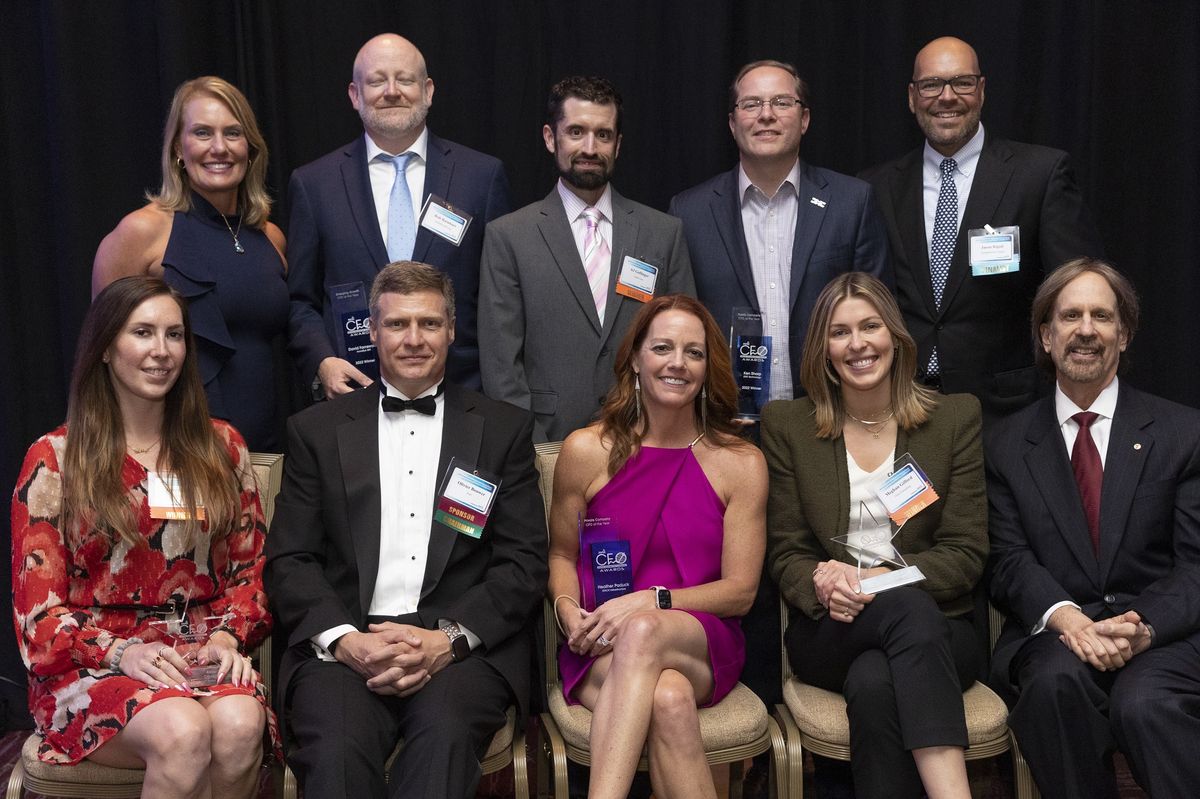 NVTC President and CEO Jennifer Taylor (top row, left), PwC Partner and 2022 NVTC CFO Awards Chair Olivier Bouwer (bottom row, second from left), and Attain Partners Chairman and CEO and NVTC Chair Greg Baroni (bottom row, right) with the winners.
We hosted the 26th annual NVTC CFO Awards on June 6. Over 650 people attended the celebration in person at The Ritz-Carlton, Tysons. See photos here.
Why this event matters: These awards recognize CFOs, financiers, and rising stars for extraordinary achievement and excellence in promoting the development of the region's technology community.
Congratulations to all the winners!
Public Company CFO of the Year: Ken Sharp, DXC Technology
Private Company CFO of the Year: Heather Paduck, STACK Infrastructure
Emerging Growth CFO of the Year: David Farnsworth, HawkEye 360
Financier of the Year: Jason Rigoli, Enlightenment Capital
2022 Class of Rising Stars: Abby Clawson, Axios; Meghan Gifford, Octo; AJ Gollinger, Alarm.com Holdings Inc.; Ryan Heiling, Morning Consult; Lindsay Joyce, Booz Allen Hamilton; and Jonathan Sabo, Unanet

NVTC also honored Phillip G. Norton, retired CEO and executive chairman of ePlus, Inc., with the Michael G. Devine Hall of Fame Award.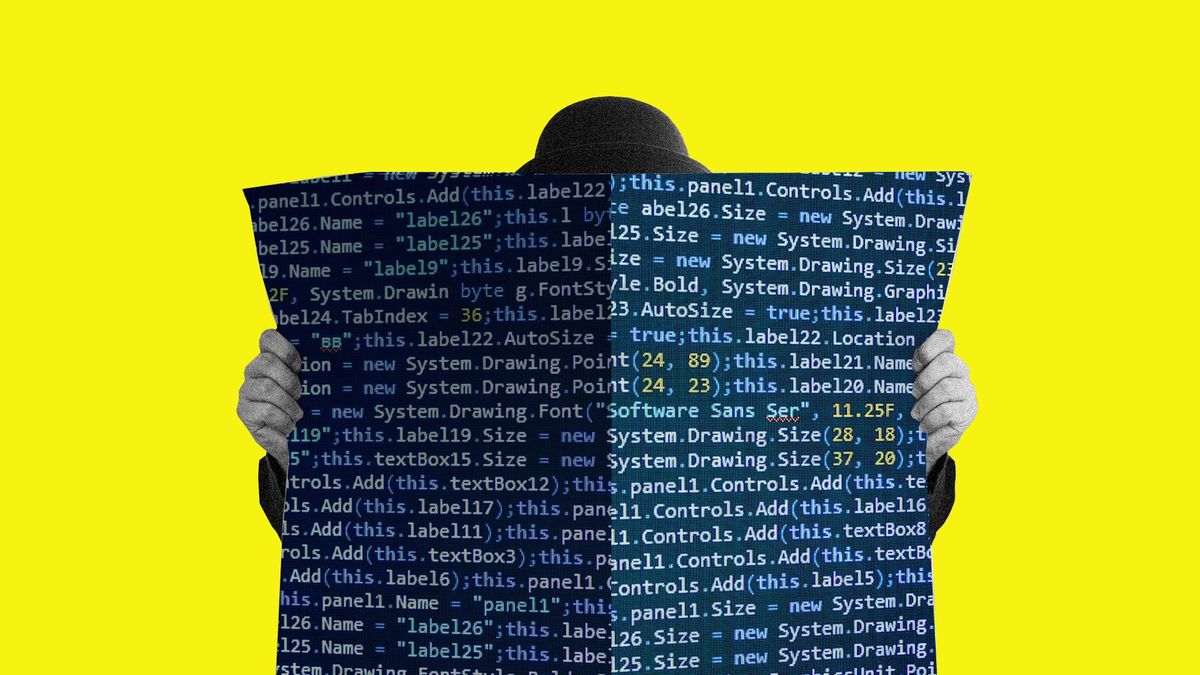 Arlington Economic Development appointed Shannon Flanagan-Watson as interim director. She will join the NVTC Board of Directors.
Deltek released its 13th annual Deltek Clarity Government Contracting Industry Report with exclusive industry insights, benchmark data of high-performers, and notable challenges and solutions contractors face.
Microsoft welcomes back Teresa Carlson as corporate vice president and executive-in-residence. A longtime leader in the federal IT space, Carlson held positions at Splunk and AWS and was Microsoft's vice president of federal sales and operations from 2001 - 2010. Carlson also served on the NVTC Board.

NVTC Events
NVTC Community of Interest Meetings
Other Industry Events
Visit NVTC.org to see all upcoming events.
7. Raytheon moving HQ to Arlington
Northern Virginia continues to attract tech companies. Raytheon Technologies announced it will move its global headquarters to Arlington to support its U.S. government and commercial aerospace customers. Our region is now home to the country's top FIVE aerospace and defense leaders.
8. Virginia is for Lego lovers!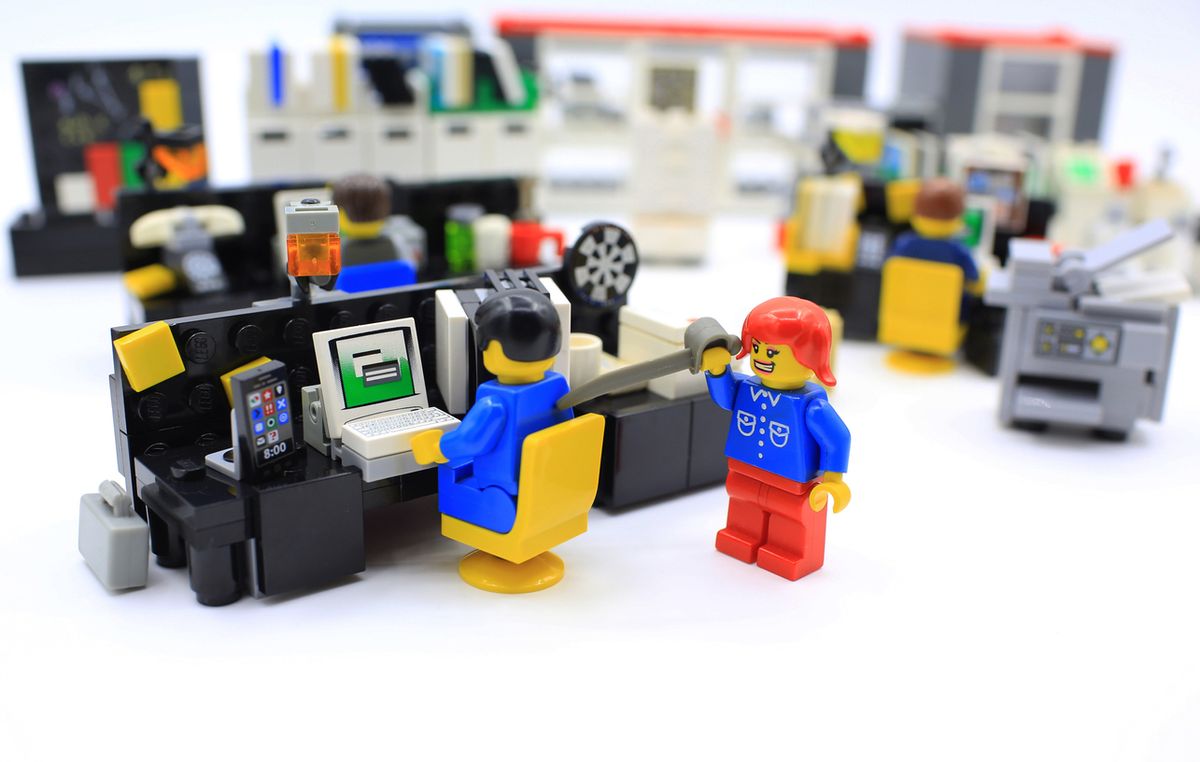 Lego Group announced its plans to build a $1B factory in Virginia generating 1,760 jobs. This will be Lego's seventh factory worldwide and first in the U.S.
Virginia Governor Glenn Youngkin — "The Lego Group's decision to establish its U.S. manufacturing plant in Virginia shines a global spotlight on the advantages that make the Commonwealth the best business location in the nation, and we look forward to a long and successful partnership with this iconic company."
Not a member? Join NVTC today!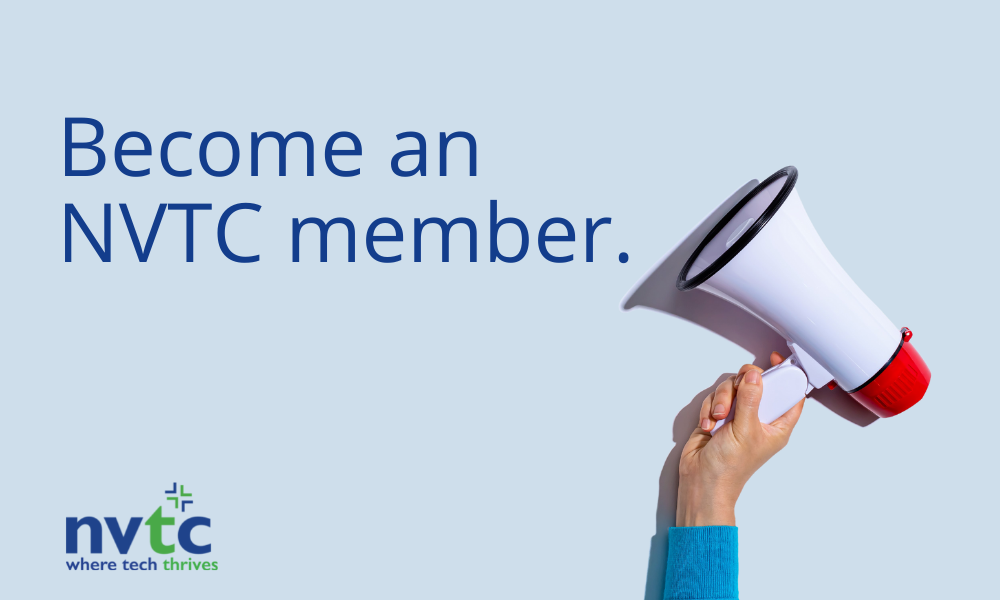 NVTC connects, educates, advocates, and celebrates our region's vibrant tech community.
Don't miss out. Join NVTC and be a part of where tech thrives!
Thank you Virginia Tech for supporting NVTC by sponsoring this newsletter. Please contact Tarin Horan to learn about advertising opportunities for your organization.
Feedback
Anonymously tell us what you thought of this newsletter. Your responses will help us create better content for you!
Was this edition useful?